Thanks to the UK's vote to leave the European Union—a political exodus popularly dubbed "Brexit"–the pound sterling has plummeted. While that might be bad news for our British brethren, it's sparked a "Brenaissance" for American tourists who want to make their dollars stretch further across the pond.
With a few more pounds in your pocket, you might consider checking into one of London's hottest luxury hotels. We've compiled a list of some of the best, all of which have something new to offer, from recent renovations to restaurant debuts and the latest in technological innovations. (more…)
If 007 were looking for a sultry lair where he could hole up with one of his sexy Bond babes, he could hardly hope for a more sensuous escape than ME London. Domino would certainly appreciate the black-and-white colour scheme of the 157-room hotel, tucked into the elbow-shaped intersection where Aldwych meets the Strand.
From the moment you enter the Marconi Lounge lobby, with it's bed-sized curvilinear sofas, hula-hoop-style lighting fixtures and forest of floor-to-ceiling chrome poles, you feel as though you're stepping onto one of the super-spy's futuristic movie sets.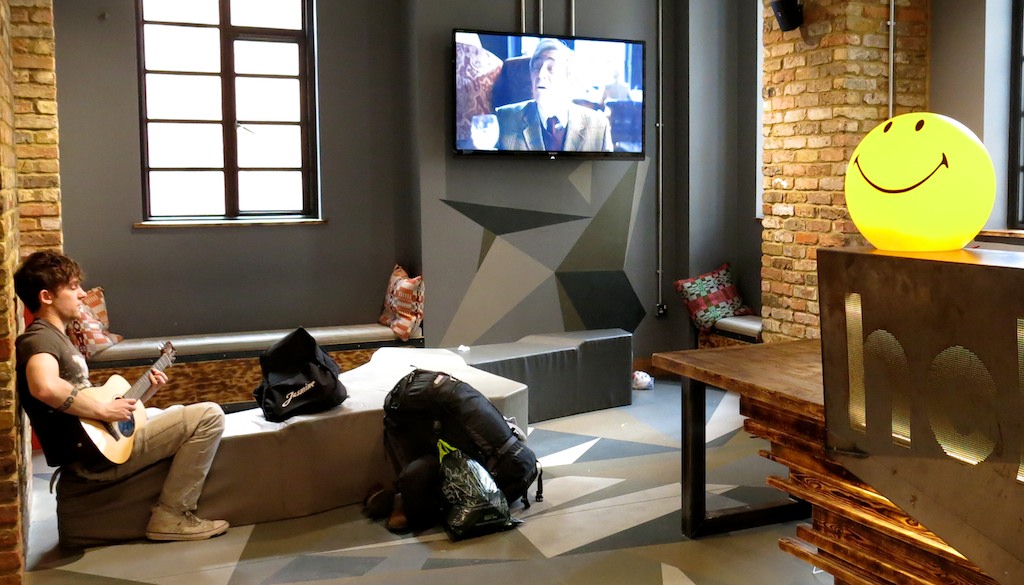 Down a narrow alleyway about a ten minute walk from London's Kings Cross station, it's all kicking off inside a former police station. A young man strums a guitar just inside the entrance, while another shaggy-haired fellow tickles the ivories of a white piano emblazoned with a rainbow-hued outline of the city's iconic skyline. Across the room, two 20-something girls giggle inside a photo booth, and a DJ will be spinning tunes later inside a red Routemaster bus that seems to have burst through the corner of the bar.
Welcome to Generator London, one of the UK capital's hottest hipster hangouts. But it's not a club. It's a new generation of hostel. (more…)