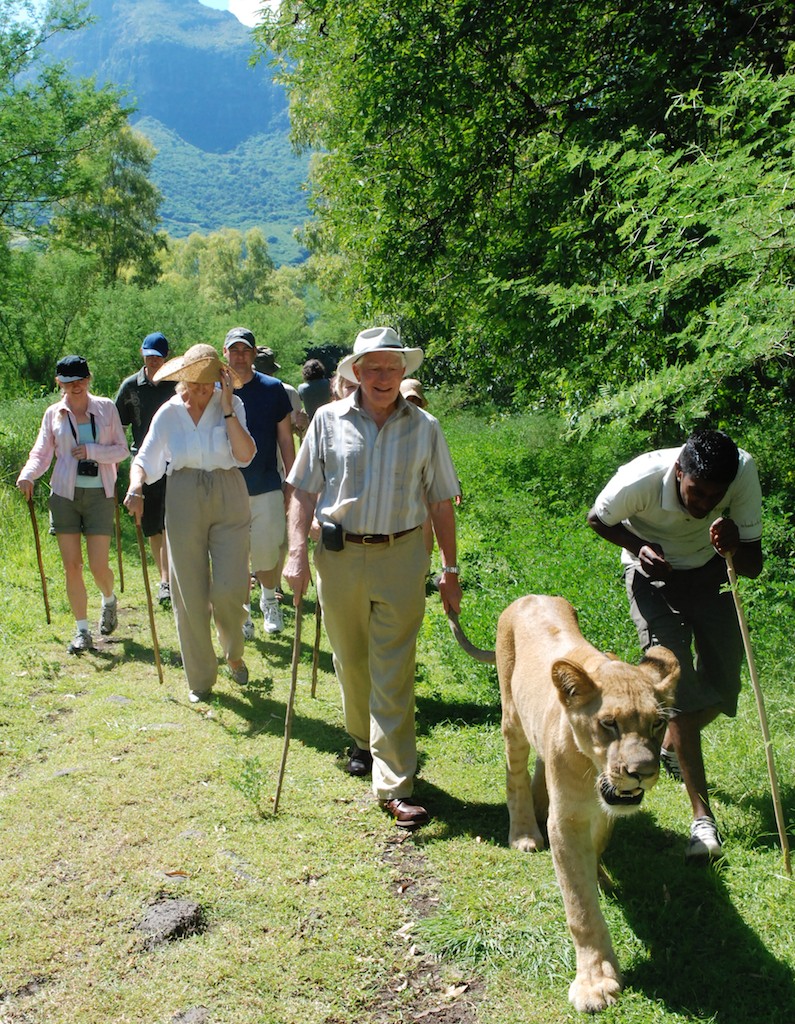 When I began plotting my escape to Mauritius, all I wanted was sun, sand, and fruity drinks served beneath an umbrella on the beach. Potential maiming by lions wasn't on the itinerary. 
But here I am on an open-air bus, bumping along a dirt road on a steamy isle off the southeastern coast of Africa, quite possibly on the way to being mauled by predators. (more…)
"If all your friends jumped off a bridge, would you do it, too?" Well, probably, Mom–if I thought it would make a good story…and if I was sure the bungee cord was tied on really, REALLY tightly.
To that end, and to my mother's chagrin, I've paraglided 007-style in the Swiss Alps, walked with lions in Mauritius, swum with sharks in French Polynesia, dangled from chains on Scotland's Fife Coastal Path, and–my most terrifying challenge ever–taken ballroom dance lessons in London. (Fortunately, that's the only incident that nearly ended in a bloodbath).
As a London-based globetrotting freelancer (and natural coward attempting to conquer my fears through my travel adventures), I've contributed stories to Qantas Airlines' in-flight magazine, Australia's Vacations and Travel magazine, The Irish Times, The Scotsman, The New York Post, The Toronto Star, The Toronto Globe and Mail, The Dallas Morning News, The Houston Chronicle, and Virtuoso Life magazine, among other publications.
Beyond travel, I've written about historic homes for BRITAIN magazine, and I previously worked as a television news producer in the Cayman Islands, as a freelancer for People and Teen People magazines, and as a regular contributor to Better Homes and Gardens and other architectural magazines while living in the U.S. I also wrote "The Orvis Book of Cabins," which was published by The Lyons Press.