If you've ever dreamed of walking in the wingtips of the world's sexiest super spy–or tottering along in the sky-high stilettos of a Bond babe–read on for a list of Great Britain's most 007-worthy adventures. Whether you're burning up the road in an Aston Martin—or burning big bucks on London's aptly-named Bond Street–these top six tips will leave you feeling more stirred than shaken.
Up at the O2 (more…)
Boyd. Bill Boyd. Okay, so the name may not ring a bell—yet—but British author William Boyd is certainly stirring up a media storm with the recent publication of Solo, the 45th novel featuring the world's sexiest superspy, James Bond. (Sorry, Jason Bourne).
Solo is set in 1969, the same year that "On Her Majesty's Secret Service" starring George Lazenby was released. Eager to undertake my own double-O exploits, I head to the jagged Swiss Alps to follow in the stealthy footsteps of Lazenby's Bond.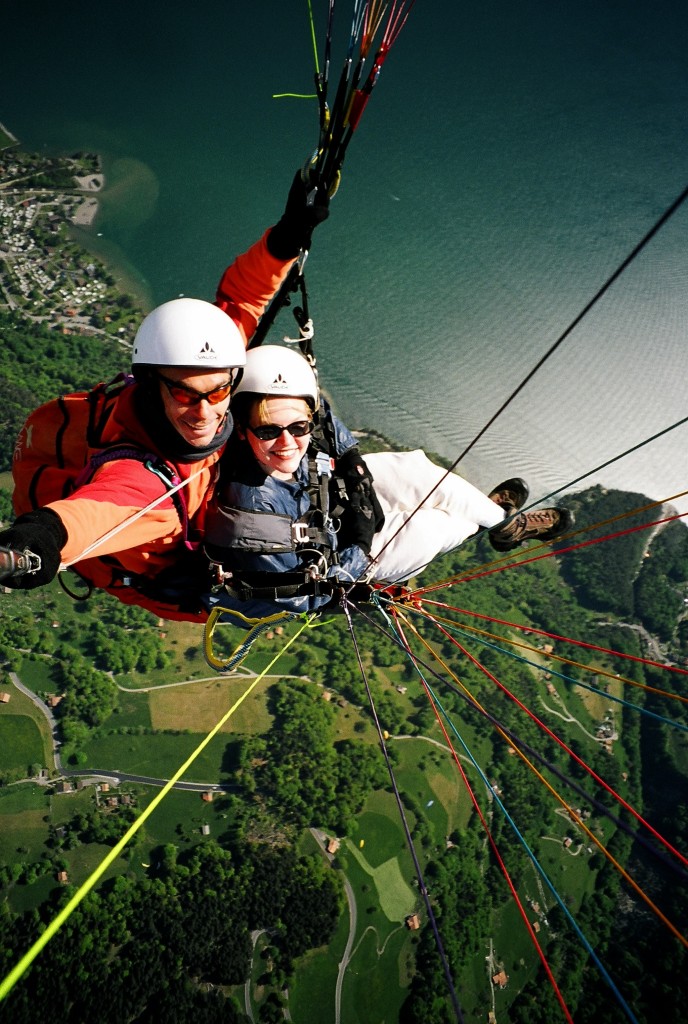 Interlaken, Switzerland–"Okay, get ready. Run!" Heart pounding, I heed the command, leaning forward as I break into a jog, feeling the hot breath of a stranger on my neck. Seconds later, as my orange-and-white paraglider catches the breeze, I'm like a cartoon character treading thin air.
The rolling foothills of the Alps quickly recede beneath me, and the palm-sweating terror I felt just moments ago is replaced with goggle-eyed awe. As the silent pilot strapped in behind me maneuvers us towards an updraft, following a pair of circling hawks, the only sound I hear is the wind rushing in my ears.
At 7,500 feet above the chilly blue-green waters of Lake Thun, the quaint Alpine chalets below resemble Monopoly houses on a field of velvet, and my feet dangle above–ABOVE!–snowcapped peaks. Glancing down, I feel as if I'm orbiting the earth in a swing.
Just as I'm beginning to feel at home in my airborne perch, strapped atop the lap of a blue-eyed enigma who holds my life in his hands, he motions to the right. There, fifty yards away, another paraglider has swooped alongside–and he is SHOOTING at us. (more…)