Ghoulish Good Times: Halloween in London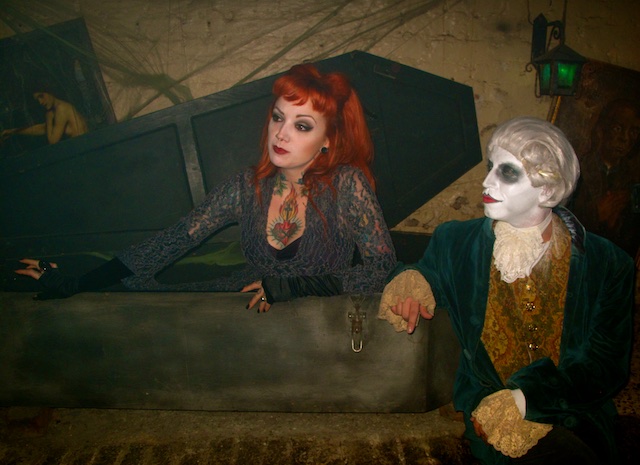 From hair-raising tours of a haunted royal mansion to creepy cabaret, fiendish fancy dress parties, and a spook-"tea"cular twist on the UK's classic culinary afternoon tradition, here's a list of five fang-tastic places to get your ghoul on around London this autumn. 
The Mansion Halloween Ball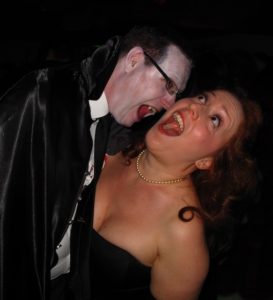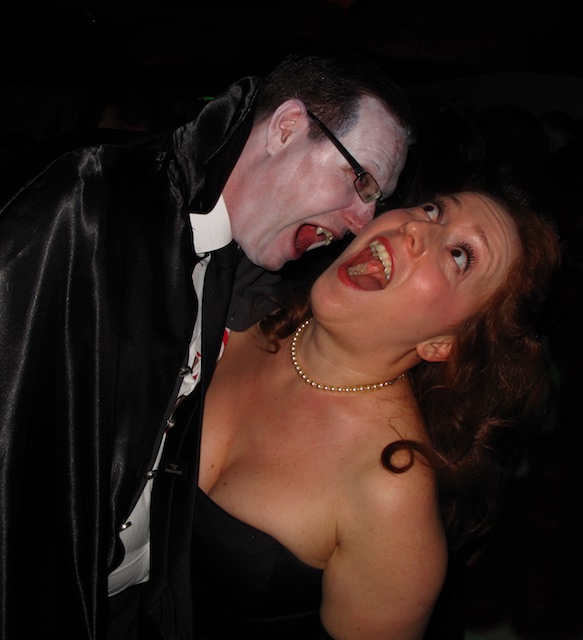 Dust off your scariest sartorial creations for The Mansion's spine-tingling costume ball. Or, y'know, just leave your clothes covered in cobwebs; it'll add to the ambiance.
There will be a prize for the best outfit at this dance 'til dawn of the dead party, to be held in a mystery location (announced 48 hours before the event) next to a cemetery in Northwest London. Fire shows, make-up artists, fortune tellers and cage dancers should make for an eerily Instagrammable evening.
October 29, 9 PM – 3 AM. £36. Buy tickets here.
Uncanny Cabaret at Scarfes Bar, Rosewood London
For things that go bump (and grind) in the night, head to the Rosewood London Hotel, where cabaret star Dusty Limits will oversee a macabre crew of entertainers, including twin twirlers, circus performers, and a magician dubbed the Scarlet Lady.
The immersive experience will be hosted in Scarfes Bar, transformed into the haunted library of a spooky manor house for one night only, with tarot card readers, a treasure hunt, and live musical acts, including jazz trio the Hounds of Hell.
October 29. £64.20. Buy tickets here.
Temptingly Terrifying Tea and Cocktails at The Milestone
Where can you take your Mummy for a special treat this October? Halloween tea at five-star The Milestone Hotel.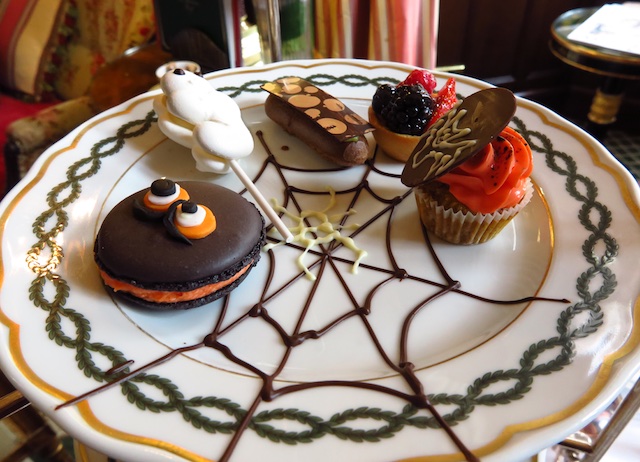 Sit down to an array of devilishly delicious delights, including meringue Casper cookies, pumpkin flavoured cupcakes, googly-eyed orange and chocolate monster macaroons, freshly baked scones served with clotted cream and blood-red jam, and delicate finger sandwiches. (No, they're not made from real fingers; sorry to disappoint).
Stick around for a Formaldehyde Martini at The Milestone's Stables Bar. This combination of Grey Goose Vodka, Absinth, juice of macerated winter berries, and sugar syrup form a thrillingly chilling combination.
October 25 – 31. Tea £40 per person. Cocktails £18 each. More info here.
Haunted Tour of Hampton Court Palace
From the "Screaming Lady" (the screechy spirit of Catherine Howard, beheaded bride of Henry VIII) to Skeletor, a bony robed figure caught on CCTV an unlucky 13 years ago, Hampton Court Palace has its share of ghosts and ghouls. Head to the palace, 35 minutes by train from London's Waterloo station, for a special, spooky tour recounting tales of royal apparitions.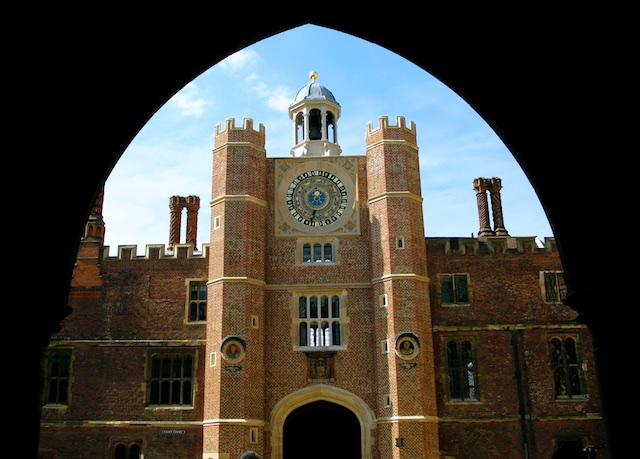 Family tour October 31. Adults £14; Children (aged 8 to 14 years) £7. Click here for details.
Adult tours on selected weekends from October 31, 2016 through February 2017. £27.50 – £35. Click here for details.
Wahaca's Day of the Dead Fiesta at The Vaults, Waterloo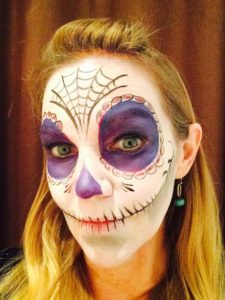 It's a great time to be alive – or at least, undead. Celebrate life while remembering those who have passed at this three-day festival, hosted by Wahaca, the UK's most popular Mexican restaurant chain. (Yes, Mexican food in London. If the idea of that doesn't terrify you, nothing will.)
Located in the Leake Street tunnel under Waterloo Station, highlights include "alive bands," theatre performances, face painting, a parade of remembrance, a photography exhibition, and spicy, savoury fare that — whatever your preconceptions might be — truly is to die for.
November 3 – 5. £27.50. Buy tickets here.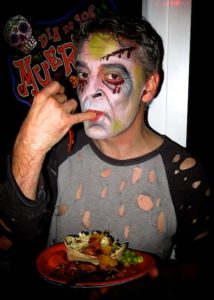 If you've got the appetite for more gruesomely great ideas, check out VisitLondon's list of Halloween Happenings and their list of 13 Spook-Tacular Ways to Enjoy London anytime of year.
But you don't have to limit yourself to London. For more terrifying tours, here's a story about my adventures in the most haunted cities in England. Just beware. You might be sleeping with the light on tonight…