Ghoulish Good Times: Halloween in London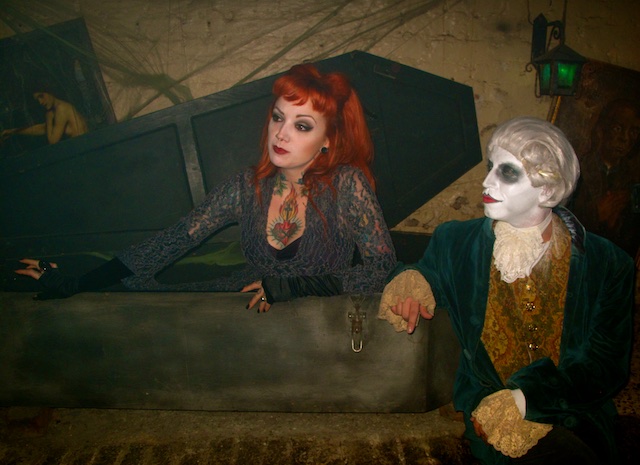 From hair-raising tours of the Tower of London to creepy cabaret, fiendish fancy dress parties, and a spook-"tea"cular twist on the UK's classic culinary afternoon tradition, here's a list of five fang-tastic places to get your ghoul on around London this autumn. 
The Mansion Halloween Ball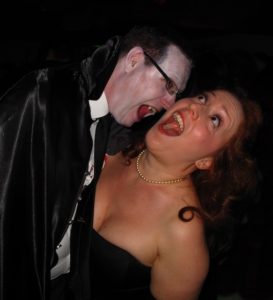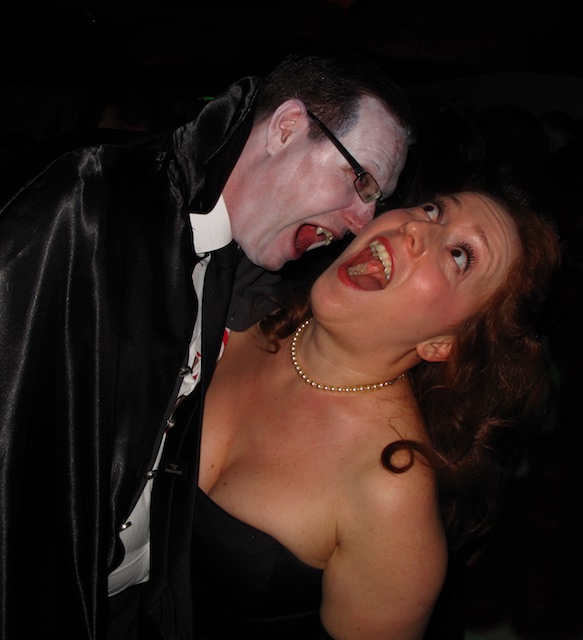 Dust off your scariest sartorial creations for The Mansion's spine-tingling costume ball. Or, y'know, just leave your clothes covered in cobwebs; it'll add to the ambiance.
There will be a prize for the best outfit at this dance 'til dawn of the dead party, to be held in a mystery location (announced 48 hours before the event) next to a cemetery in Northwest London. Fire shows, make-up artists, fortune tellers and cage dancers should make for an eerily Instagrammable evening.
October 28, 9 PM – 3 AM. From £36. Buy tickets here.
Twilight Tour of The Tower of London
For a limited time, you can take advantage of exclusive, after-hours access to the Tower of London, where the ghost of Henry VIII's beheaded Queen Anne Boleyn is said to share the castle walls with a cadre of cadaverous cronies. On Sunday nights, from November 5 – December 3 and January 7 – April 1, Yeoman Warders (that's "Beefeaters," to you and me) will lead these spine-tingling tours, taking in sites like Traitor's Gate, the scaffold where countless unfortunates met their fate, and the Bloody Tower.
So, who's up for some haunted history? Hey, you wouldn't have to "axe" me twice (ahem).
£27.50. But tickets here.
Dark Circus Party, The Grand Hall St. Pancras
For things that go bump (and grind) in the night, head to The Grand Hall St. Pancras for a cabaret-style circus that promises "caged curiosities, treacherous trapeze acts, and bizarre sideshow oddities."
But fear not. For jaded Londoners, that's pretty much just another Saturday night on the Piccadilly Tube Line. Except, of course, the Dark Circus Party will be serving "boo"ze. (See what I did there?)
Costumes are required. Per the website, "anyone wearing jeans, trainers or t-shirts will be refused entry and fed to the lions." Don't say you haven't been warned.
From £35. Buy tickets here.
Temptingly Terrifying Tea and Cocktails at The Milestone
Where can you take your Mummy for a special treat this October? Halloween tea at five-star The Milestone Hotel.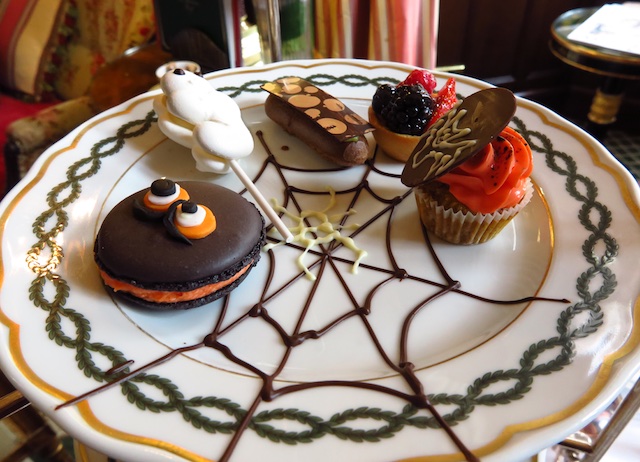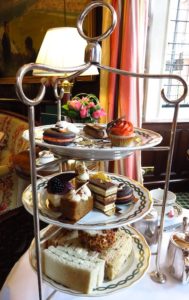 Sit down to an array of devilishly delicious delights, including coconut meringue, bat praline millefeuille, eye ball chocolate truffles, poisonous pistachio cheesecake, R.I.P velvet cupcake, and delicate finger sandwiches. (No, they're not made from real fingers; sorry to disappoint).
Stick around for a S.O.U.L. (Some Of Us Live) cocktails at The Milestone's Stables Bar. This combination of Mount Gay XO rum, orange Curaçao, squeezed lime, grenadine syrup, smashed raspberries and blackberries, served over ice in a crystal tumbler, form a thrillingly chilling combination.
October 30 – 31. Tea from £48 per person. Cocktails £18 each. More info here.
Wahaca's Day of the Dead Fiesta at The Vaults, Waterloo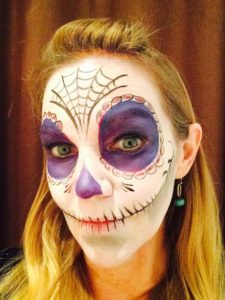 It's a great time to be alive – or at least, undead. Celebrate life while remembering those who have passed at this three-day festival, hosted by Wahaca, the UK's most popular Mexican restaurant chain. (Yes, Mexican food in London. If the idea of that doesn't terrify you, nothing will.)
Located in the tunnels under Waterloo Station, highlights include the Voodoo Live Orchestra, recreations of a Mayan jungle and Mexican cemetery, a "reincarnation experience," and spicy, savoury fare that truly is to die for…even it does come back to haunt you the next day.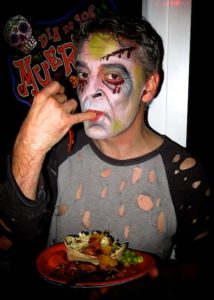 November 2 – 4. £25. Buy tickets here. Proceeds will benefit Mexico's earthquake victims.
If you've got the appetite for more gruesomely great ideas, check out VisitLondon's list of Halloween Happenings and their list of 13 Spook-Tacular Ways to Enjoy London anytime of year.
But you don't have to limit yourself to London. For more terrifying tours, here's a story about my adventures in the most haunted cities in England.
Just beware. You might be sleeping with the light on tonight…