Best London Walk: Time-Traveling Along the Thames
If you're looking for an afternoon of cheap thrills in London, it's as easy as a walk in the park…or, rather, beside the river. As I've discovered while entertaining visitors in the city I've called home for a decade, one of the best (and most affordable) ways to acquaint yourself with the capital's iconic sites is by pounding the pavement along the Thames.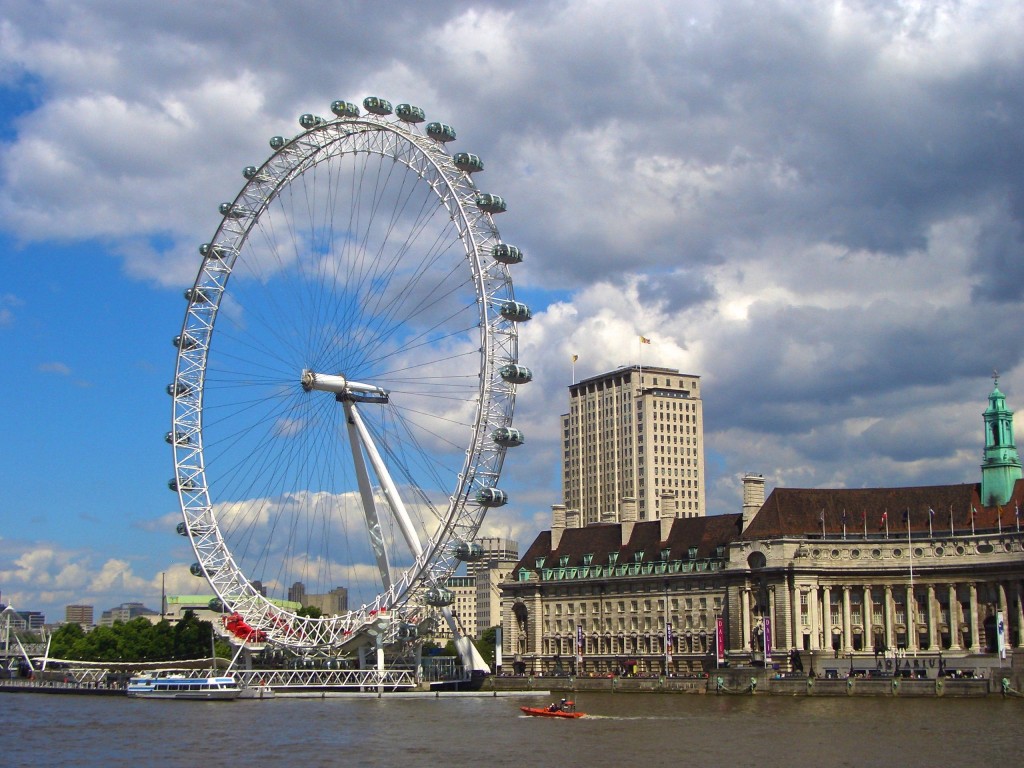 With this four mile, self-guided walking tour, you can experience 1,000 years of history, without the aid of Dr. Who's TARDIS. You might opt to spring for admission to some of the sterling attractions along the way, but you aren't obliged to burn a lot of cash…just calories. Read on to view the map and key stops along the way.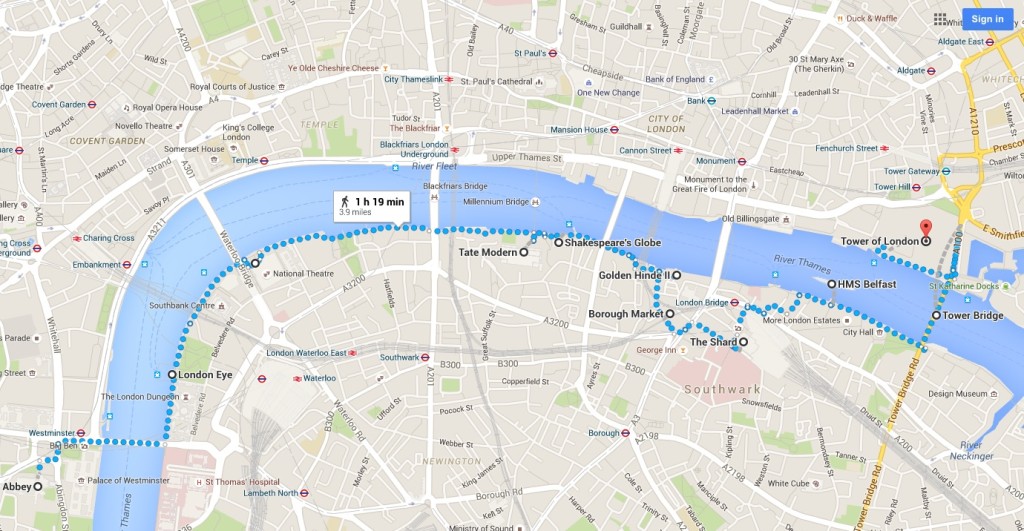 Start the day with iconic views of Westminster Abbey, the Houses of Parliament, and Big Ben, all clustered a few minutes from the river bank.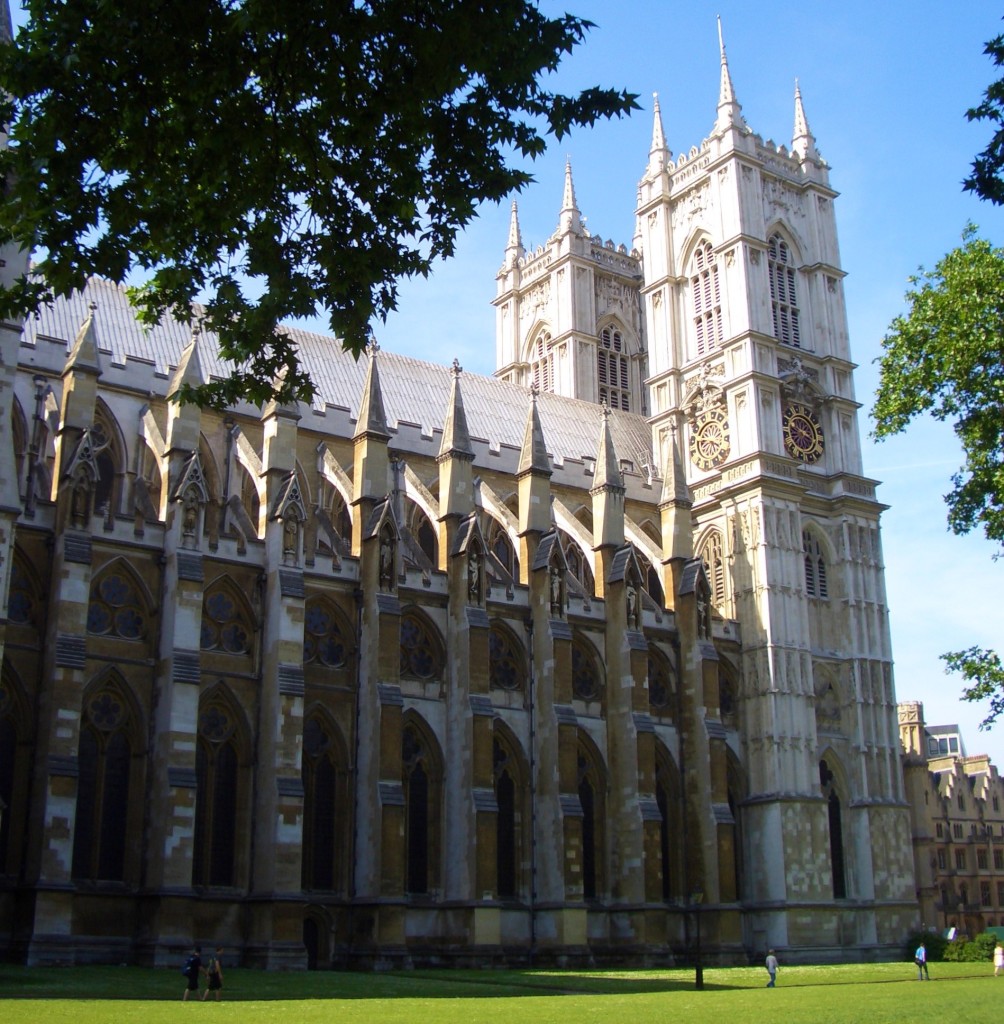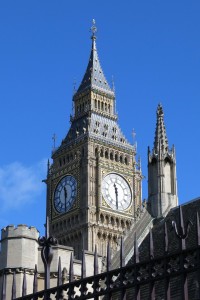 Of course, Big Ben is really just the name of the clock's bell. The tower itself was officially christened Elizabeth Tower for the Queen's Jubilee in 2012, but nobody calls it Big Bess, which might not be construed as the most flattering term.
Granted, the royals haven't beheaded anyone in rather a long time, but why tempt fate—or the Queen?
After synchronizing your watch to Big Ben, cross Westminster Bridge to the South Bank.
Here, you may be tempted to shell out for a spin on the London Eye.
As one of the tallest Ferris wheels in the world, it offers spectacular views on a clear day. You'll be encased in a large capsule, so even if you're afraid of heights you might be able to stomach the ride without tossing your cookies—or scones, as the case may be.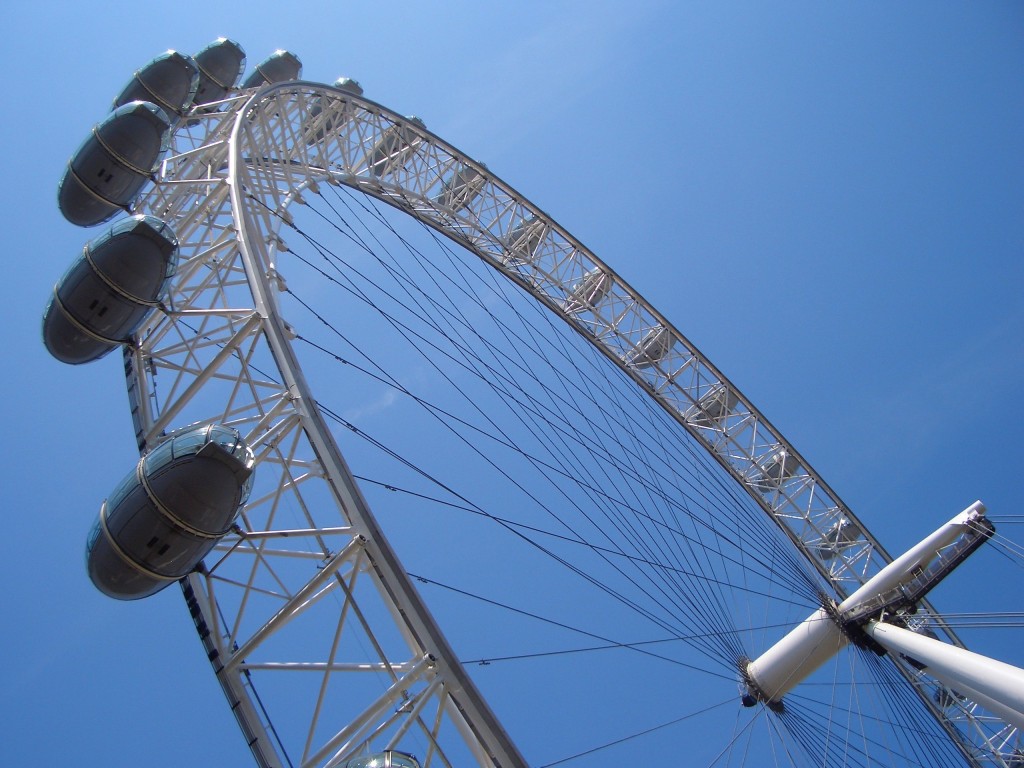 Thrill seekers might also consider a round-trip, high-speed tour of the Thames with London Rib Voyages, which departs near the London Eye. Just be sure to book ahead—and bring a sturdy comb. You'll feel like a Bond babe whizzing up the river in the wake of some imaginary villain, but barring the emergency intercession of a skilled hairstylist, you'll look like Medusa by the time you disembark. Don't let that dissuade you. Just pretend you're Lady Gaga's latest incarnation.
From the Eye, begin heading east, sticking close to the river as you make your way toward your ultimate goal, the Tower of London, with plenty to see along the way.
On the riverside path, you'll often find street performers kitted out as anyone and everyone, from Captain Jack Sparrow to Elvis. So consider this a cheap and cheerful substitute for Madame Tussauds. (There, I've just saved you £29. You're welcome).
Keep your eyes peeled for the Tate Modern on your right. It's reportedly the most visited art gallery in the world, and there is no charge to visit. If you consider displays like Damien Hirst's formaldehyde-encased shark, which was on show here in 2012, to be 21st century masterpieces, it's a must-see. Even if contemporary art isn't your cup of tea, I recommend stopping in to see the 360 degree views of the city skyline from the open-air platform atop its striking new addition, Switch House.
From here, it's just a stone's throw to Shakespeare's Globe. It's not the original theater, which was destroyed in the 17th century, but a thatched-roof reconstruction that opened in 1997. You'll have to loosen your purse strings to take a tour or watch a play, but hey, selfies outside are free.
Be sure to look across the river for a view of St. Paul's Cathedral here.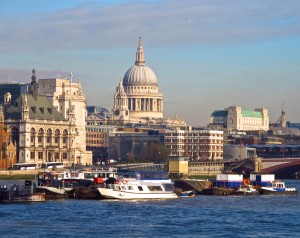 Carrying on, you'll come to a full-sized replica of the Golden Hinde, the 16th century English galleon in which Sir Francis Drake circumnavigated the globe. For £7, you can take a guided tour led by costumed actors to experience what life was like on board more than 400 years ago. (Spoiler alert: there were no casinos or midnight buffets).
Sadly, the Golden Hinde II has abandoned the old British naval tradition of dispensing grog. So if you want to whet your whistle or indulge in some nibbles, take a slight detour south to explore the culinary maze of Borough Market.
This foodie favorite is only a block west of The Shard, a neck craning inverted icicle of a skyscraper that offers a pay-per-view panorama of the city from 800 feet up. For a similar sky-high vista, skip that meal at Borough Market and instead book ahead for lunch or afternoon tea at TING at The Shangri-La, located on Level 35 of The Shard.
Having satiated your cravings, head north back to the Thames, where you have the option of a tour aboard the World War II-era HMS Belfast ship museum. If that doesn't float your boat, skip it and continue east towards Tower Bridge.
Now, you could simply stroll across the bridge for free. Or for £9, combine a visit to the Tower Bridge Exhibition, which explains the history and construction of this impressive span, with a gulp-inducing galumph over a glass floor walkway 138 feet above the Thames.
Once you've crossed to the north bank, you're just steps from your final destination: the Tower of London, a huge walled complex with the turreted White Tower, built by William the Conqueror in 1078, at its center. If you stand outside the walls at the northeast corner and look southwest, you can glimpse a millennium of architectural evolution, with The Shard appearing to rise up out of the ancient fortress like a futuristic mother-in-law suite—evidence that city planners might have a sense of humor after all.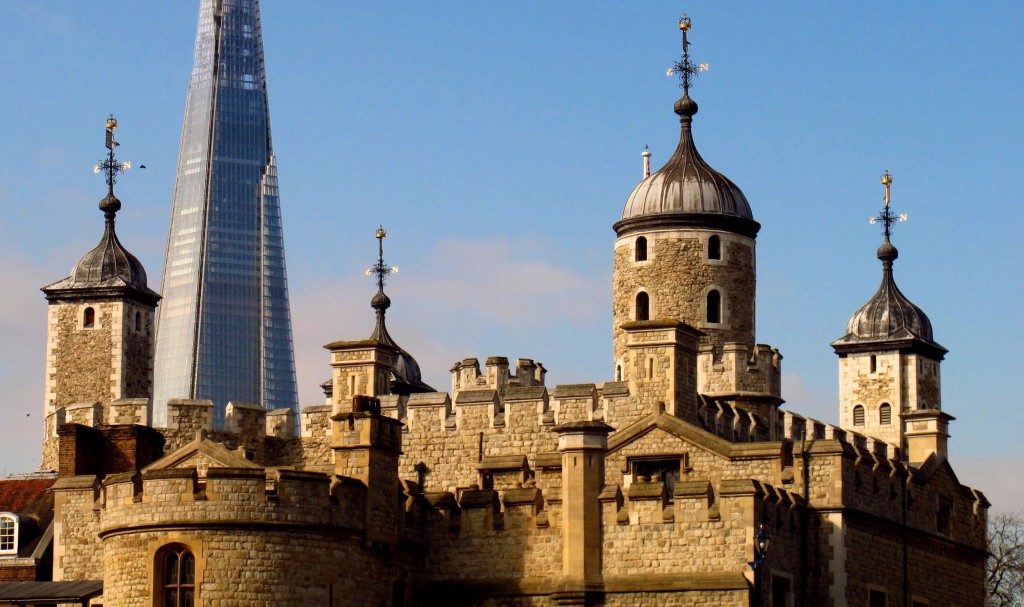 Not even condemned criminals are allowed "free entry" to the Tower of London anymore. But once inside, take advantage of the complimentary hour-long tours offered by the Beefeaters, who are typically as funny as they are informative. You could easily spend an entire day here, gawping at the Crown Jewels, walking the ramparts, and examining centuries-old weaponry, armor and (yikes) instruments of torture.
Be sure to explore Beauchamp Tower, too, which is located within the complex next to the chapel where Henry VIII's beheaded wives are buried. From a tiny room on the second floor of Beauchamp, you can peer out a window at the green where many unfortunate "residents" of the tower met their gory fate.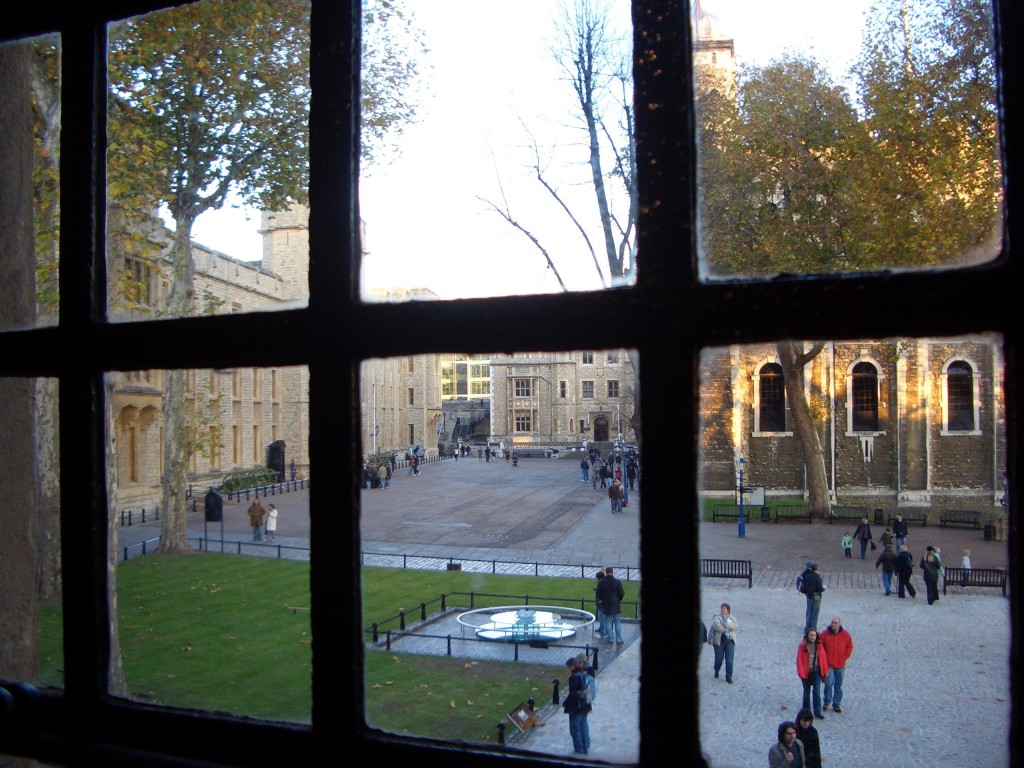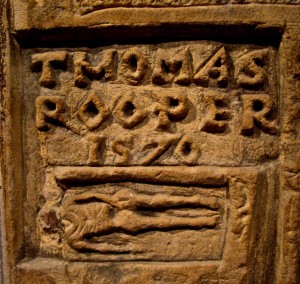 The prayers, poems, fears and sorrows of the condemned are etched into the walls all around you. These folks didn't just scrawl a bit of graffiti. They chiseled their missives into the stone, ensuring their entreaties for mercy would never be forgotten.
Granted, it could make for a sobering end to your day. My advice? Head to the nearest pub and drink a toast to the fallen. Of course, there are a lot of fallen to drink to, so be careful you don't trip and fall yourself on the way out.
IF YOU GO
Note: Many attractions offer discounted tickets if you book ahead on-line.
Tourism info: www.visitlondon.com, www.visitengland.com, www.visitbritain.com.
-30-